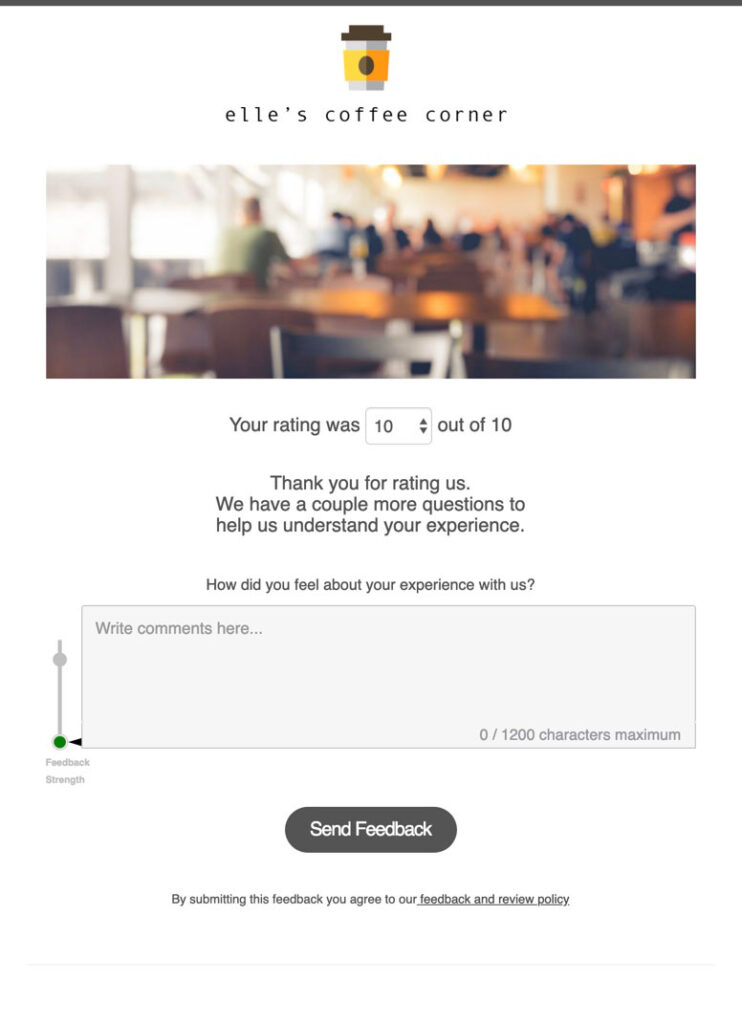 Log in to your RevU account.
If you have multiple locations, select the location you would like to add a banner to Feedback Request Landing Pages for from the Business Dashboard.
From the menu, go to Settings > Brand & Colors and click Edit to upload a PNG or JPEG file with a minimum width of 760px. We recommend a banner height of 250px.